Order Book for new 6" Little Samson Traction Engine kit now open. (with one order already placed prior to it opening)
**EARLY BIRD DISCOUNT** SAVING up to £2150 on list price.
Starting from only
£27,618
(£29,768 list) or as little as
£749
per month for the first 10 orders.
1 magnificent engine....4 options and pricing structures.
Option 1 Fast build: Fully machined kit over 27 months.
Option 2 Monthly Saver: Fully machined kit over 36 months.
Option 3 Ready to Rally: As option 2 with kits paid for monthly however instead of customer building and painting the kits they are sent to our colleagues at Norfolk Loco Works who will build on your behalf and supply ready to rally after being painted and assembled in your choice of livery.
Option 4 Home Machinist: Drawings available with option of purchasing castings, boiler or individual machined components to suit workshop and ability. (please note option 4 we are still sorting stock etc so is not quite available just yet).
A holding deposit of only £295 is currently being accepted by email on first ten orders only. (the balance of deposit then due when a firm production start date is confirmed. Holding deposits are fully refundable should we not commence with production due to insufficient orders). Anticipated start date Spring 2021.
Should you wish to secure one of the first ten at the special discounted price then you can do so by emailing info@steamtractionworld.co.uk and an order form can be sent by return or by telephoning 01327 301030 ext 1 where we can complete it on your behalf.
For further information and full pricing on Options 1,2 & 3 please visit the website using the link below.
http://www.steamtractionworld.com/little-samson-6-inch-scale.html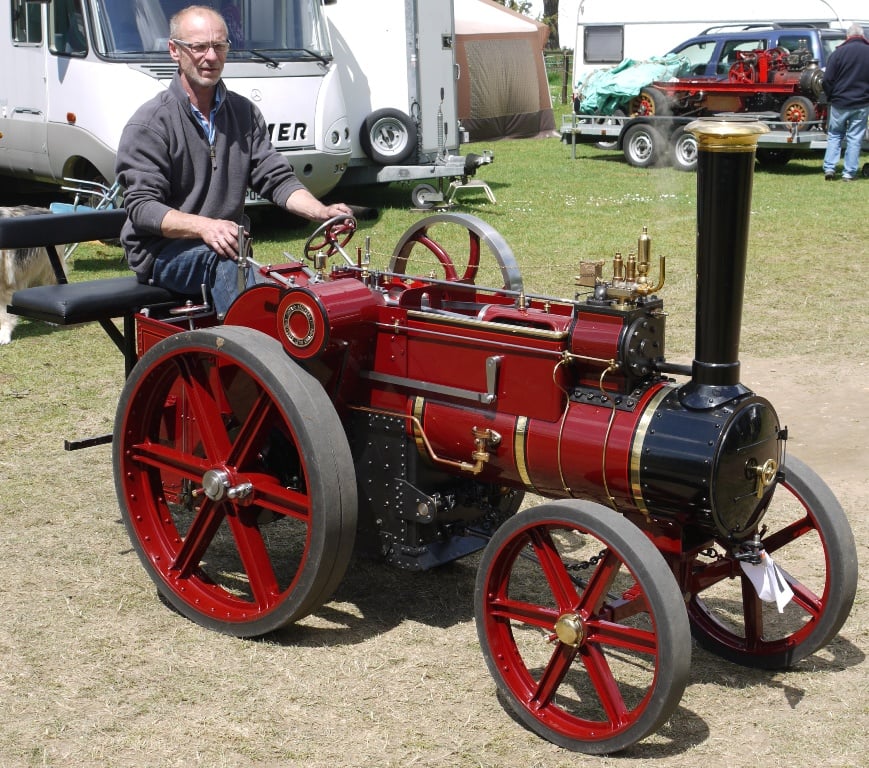 LiveSteam likes this post
---
Permissions in this forum:
You
cannot
reply to topics in this forum