Hi Guys,
Well the day has come for Steve to sell his Crawler. He's recently finished his steam car and has reached the age where he wants to travel in style with clean coal free hands!  
For those not familiar with it here's a briefing:
Hornsby Foster 4" Scale (one third)......although 4" scale it is the biggest 4" engine ever built and is more like the size of a 6" Devonshire.
Weight of around 1.5 tonne empty - 1.75 tonne when loaded.
Time to build engine: 10,000 hours over 12 years
Comes complete with FOUR wagons. These are also huge.
Times to build wagons: 2,000 hours over two years
Unique......the FIRST AND ONLY 4" scale replica of the full size engine that was used to pull coal during the Gold Rush in 1910. The full size engine weight 40 tonne!!
8 speed.....4 on engine.....slow through to very very very slow
Award winner....won awards at almost every show/rally/event entered
Acclaimed by many of the experts as the best miniature EVER built.
Almost guaranteed to get you in any show and is certain to draw a crowd and make you the talk of every show.
Loads of photo's and video's available on the net by searching 'Steve Baldock Hornsby Foster'. Also available to view/see in steam for yourself at the factory.
Engine will come with a new steam ticket.
Recently had a new 10 year hydraulic certificate on the boiler.
Asking price....offers in the region of 60k.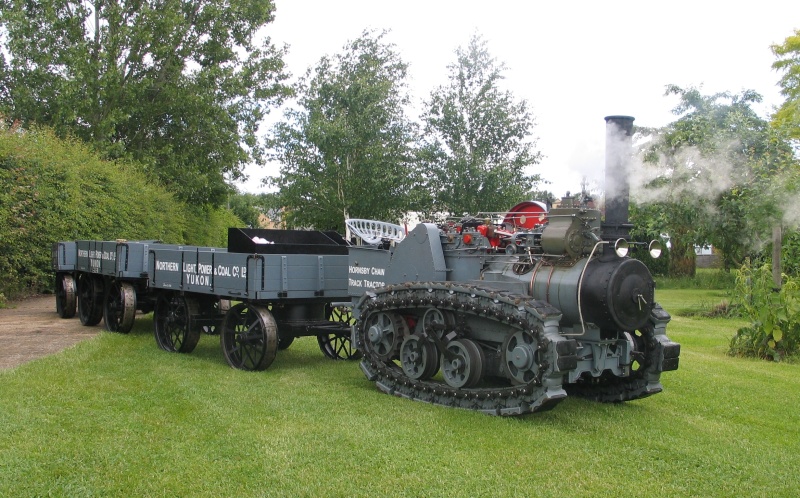 ---
Permissions in this forum:
You
cannot
reply to topics in this forum