NOW SOLD!!!
Hi All,
I have a set (2 fronts, one rear) of traction engine lamps for ideally a 4" scale engine. These are oil burners.
These lamps are quite rare as you are no longer available to buy them as the company that they originated from no longer produce them as the guy that made them has retired.
To fit 3" to  6" scale depending on the size of the original engine.
Height to the top of the handle approximately 6 inches.
Body diameter - approximately 3¼" inches.
Constructed in brass with Bulls-Eye glass lens.
Opening side door with a glass inspection panel.
Removable oil burner with adjustable wick.
Main body painted in heat resistant satin black paint.
Lens surround and top of lamp in polished brass with a wooden handle.
The link below is for the set I have. These are brand new and boxed and have never been on an engine.
http://www.forest-classics.co.uk/Engine%20Lamps.htm
These retailed at £360 for the set however if anyone wants them i'll let them go for £250 including shipping.
Email info@steamtractionworld.co.uk or give me a call on 07866 424822 if interested.
Dean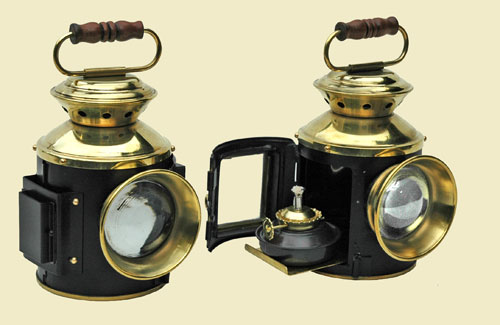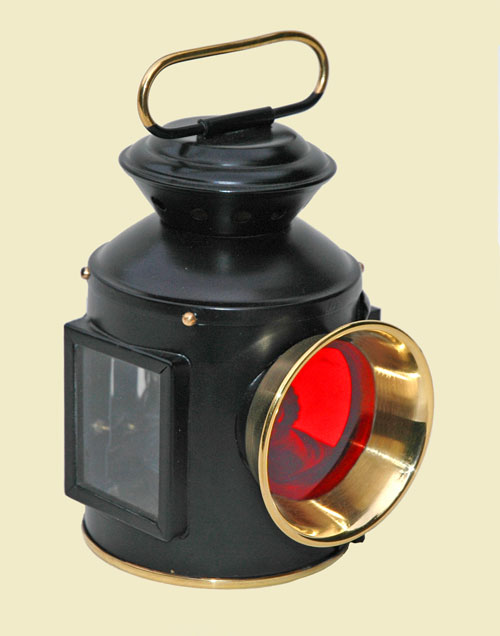 ---
Permissions in this forum:
You
cannot
reply to topics in this forum