Available as a private sale due to the passing of it's owner is one of STW's favourite engines.
Originally built in 2011, the owner assembled, painted and had it running like a little sewing machine in ONLY 12 WEEKS! Purchased so he could take visitors for rides around the local park in his home country of The Netherlands, the owner not only fulfilled his and our expectations he surpassed them year after year, regularly commenting to us what a fantastic little work horse engine we manufacture and how many smiles it brought to people's faces.
Details as below:
The engine comes complete with water cart.
Also included are the two professionally build passenger trailers.
Additional to above also included is a small wooden handmade organ to be driven by the engine using the governor, with various collection of music. (see photo's).
This link demonstrates the use of the organ.
https://www.youtube.com/watch?v=R-rGNAsUTzg
The engine is well maintained, despite being used a lot.
The painting has been done by hand (craftmaster-Paint) and is not perfectly smooth but perfectly acceptable for a working engine rather than a show room piece.
The engine is not particularly clean, which gives it the looks of a full size one in earlier days
but will clean up fairly easily.
Trailers all working fine.
Every now and then the pipes of the organ must be tuned. Because the owner was a bit deaf, he did sometimes leave the tuning a bit late (as you can hear on the video), but when tunes it can sound really good.
As far as the owners wife is aware, the boiler has been examined by Lloyds about 3 or 4 months ago and it comes with all the relevant paperwork. This will be confirmed to any interested party.
Located in The Netherlands this is ideal for someone in Holland, Germany, Belgium however if UK based delivery/collection will need to be discussed/arranged.
Asking price for everything is €25.000 ono. Around £21,000
Please email info@steamtractionworld.co.uk or call 01327 301030 for further information where we will be happy to pass on the sellers details.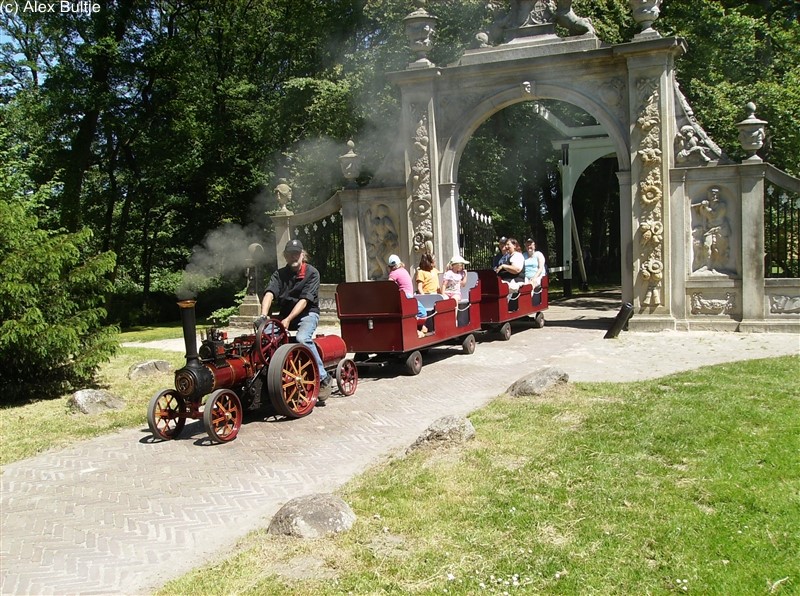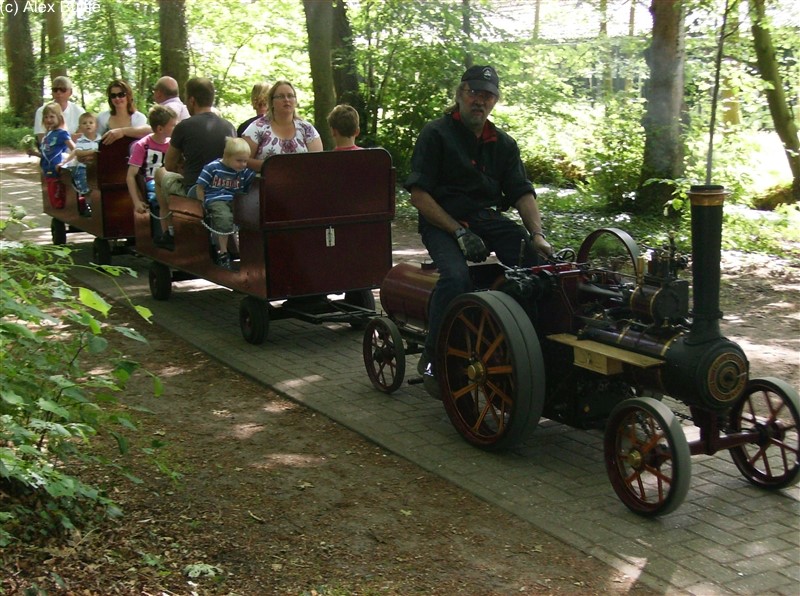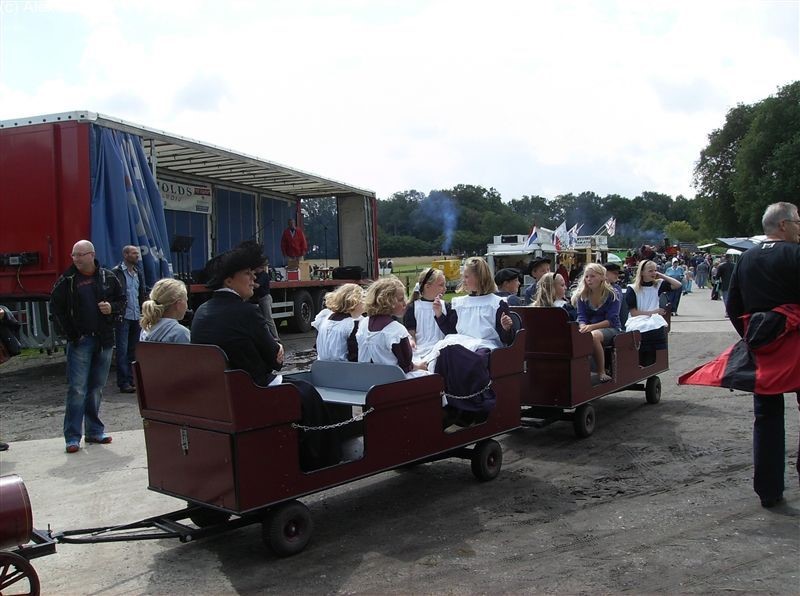 ---
Permissions in this forum:
You
cannot
reply to topics in this forum