Hi Everyone,
Below is the current status of all the models we have in production at the minute.
Burrell 2" Kit 19:
We are about to set up the final operation on the eccentric straps after almost 2 solid weeks tying up 2 of the 3 milling machines we have purchased. The eccentric rods have been through two operations with a further two remaining and should complete during the middle of next week. A couple of photo's are below. There are still the lifting arms, expansion links and the die blocks to start machining. A despatch date of the end of next week is anticipated.
Burrell 4" Kit 11B:
This kit has only just been started, the weighshaft brackets (photo below) have had the first operation completed and some of the turning has been finished. All material is in apart from the clupet rings and the milling will be allocated to machines as the 2" Burrell parts near completion. An estimate on the despatch date is likely to be the second week in February.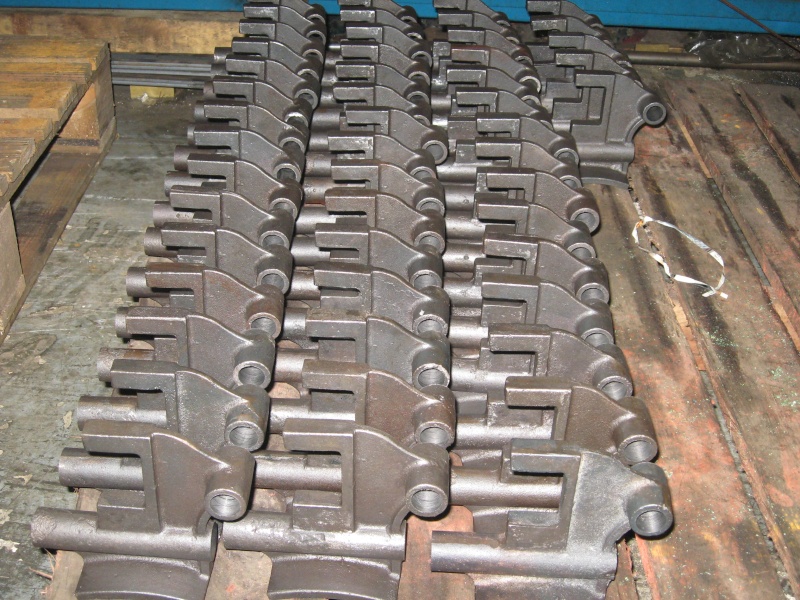 Burrell 4" Boilers:
The Royal Sun Alliance Inspector has now visited us and checked all our procedures and systems are fine. He has also inspected the initial welding, checked certification and given us the go ahead to procede with manufacture. Another big step forward in boiler manufacture for us. You will see from the photo's below that the operation to put the cylinder holes in the boiler barrells have now been completed on the 4th axis machine plus some of the plate work has now been formed. One machine is still running continously putting the weld preps on the plate work.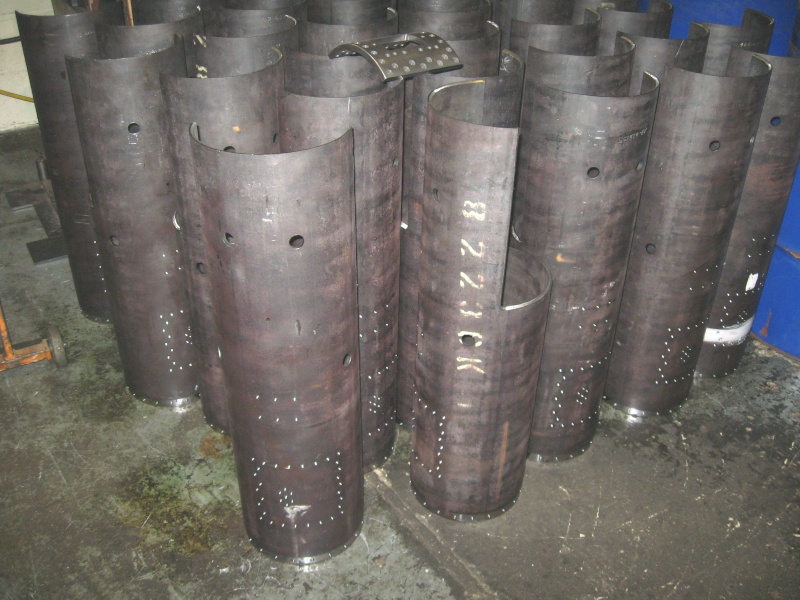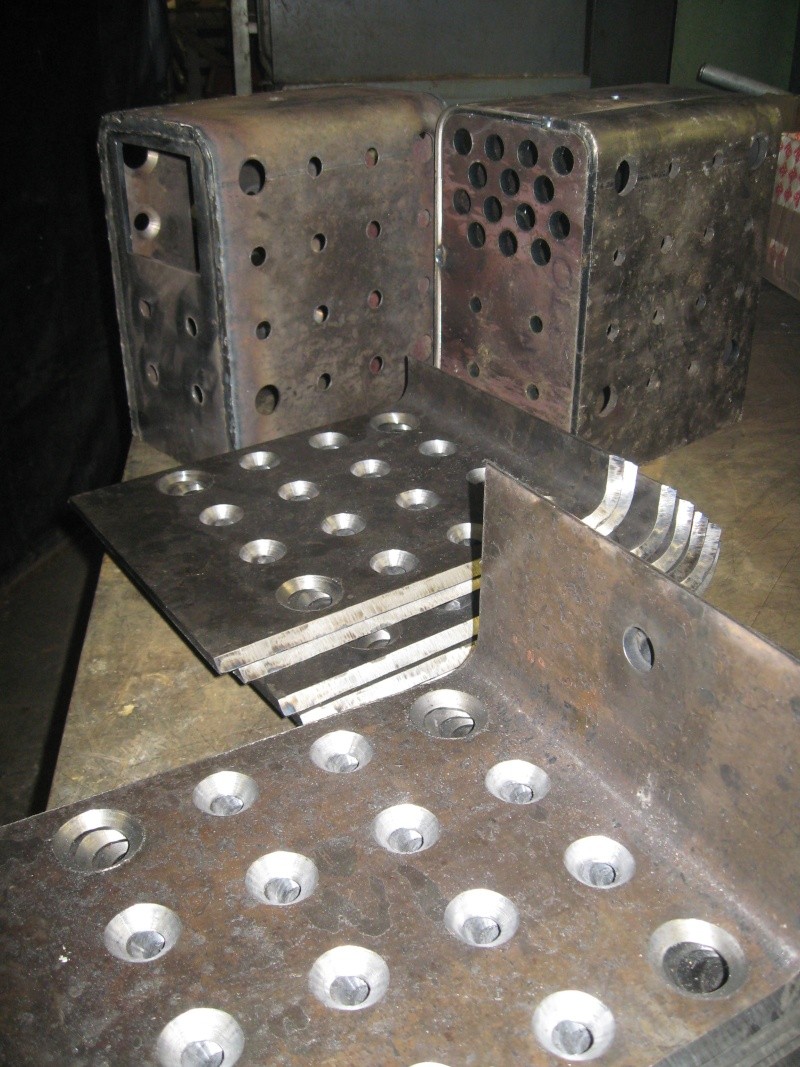 Foden:
The cylinder blocks are now running on our large CNC mill. A photo is below. Delivery of the gears are due this week, however until they arrive we are uncertain of which ones are being delivered and the quantity we will be receiving. Once we have them at the factory a further update will be added to the Foden part of the website. We hope to be ordering the boiler material within the next 7 days.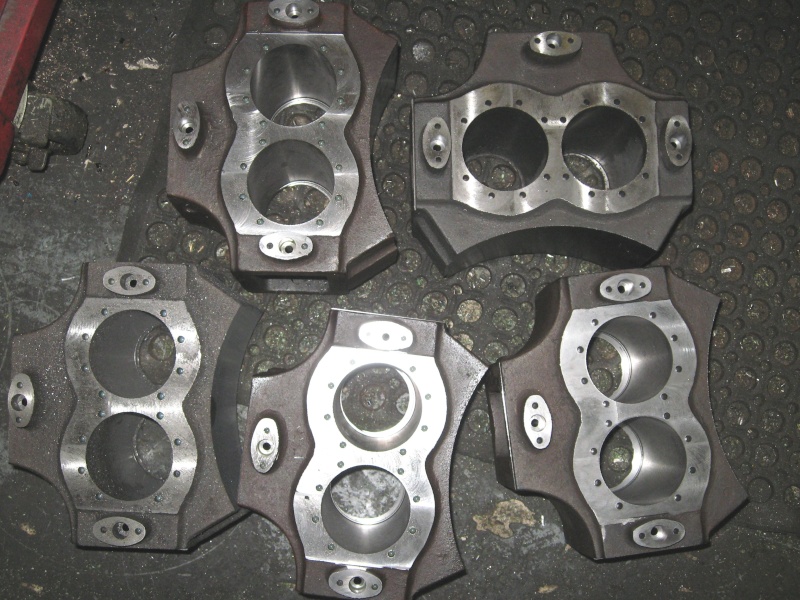 Finally, we will be writing to all customers shortly and adding a further post to the forum regarding our anticipated poduction schedule. In this post we intend to try to cover what we have achieved since start up, staffing and machine capacity plus future plans.
Best Regards
Dean & Steve
---
Permissions in this forum:
You
cannot
reply to topics in this forum