Hi Foden Builders,
It's difficult to give you an accurate date for the remaining parts for this kit to be delivered as we are waiting delivery of the gears from our supplier. Hopefully they won't be too much longer, as soon as we have a list of parts available to send and an idea of a realistic despatch date we'll put it on the the forum. In the meantime here's some photo's of some of the castings we've had delivered today.
Regards
Dean & Steve.
Foden Safety Valve Covers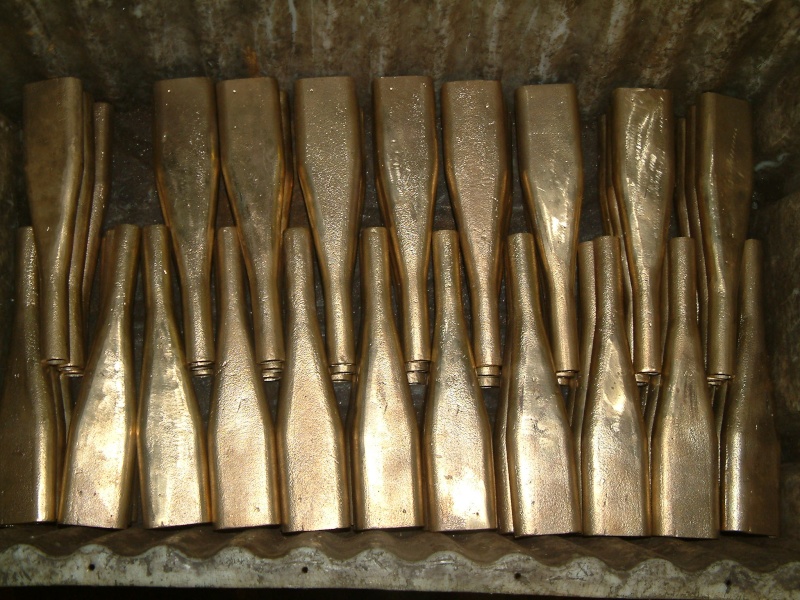 Foden Water Pumps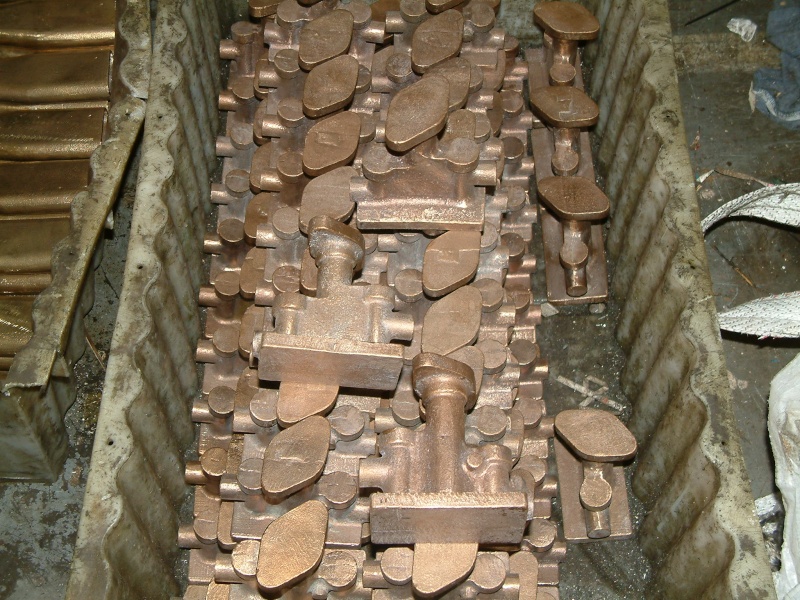 I know you are waiting for the gears and other parts but what about the cylinder block, eccentrics etc as there is not much else we can do before the cylinder and crankshaft are completed. It would be good to receive the water pump and safety valve cover but without the cylinder etc they would probably just have to remain in the box until required.

gulfstream




Number of posts

: 34


Location

: LEICESTERSHIRE (FODEN)


Registration date :

2008-06-15



Hi,

Eccentrics will come out with the next shipment of parts. I have put an update on the production page regarding the cylinder blocks.

Regards

Dean
Dean

It good news that the cylinders have finally arrived, third time lucky. However I do feel disappointed that Foden builders will still have to wait for you to start machining them sometime in December and despatch before the end of the year. I have, along with many other builders, have been waiting for a cylinder for well over a year now. I ordered and paid for the cylinder to Modelworks in September 2007. Fortunately I do have all the parts which fit to the cylinder and also most of the parts which connect it to the crankshaft but it does mean that the build of my Foden is at a standstill except for some minor work.

gulfstream




Number of posts

: 34


Location

: LEICESTERSHIRE (FODEN)


Registration date :

2008-06-15



We understand your frustration. We have obviously limited resources both interms of machines and manpower and sometimes it's difficult to please everyone but we are doing our best under some quite difficult circumstances. We want to be as fair as we can be to all our customers. Afterall, our 4" Burrell customers haven't had a single item from us yet! Once the Foden is finished it will mean that we'll be able to concentrate on our other two designs but in the mean time it does mean that things are stretched. The nature of the cylinders means that they can only be machined by our large mill, as is the case for the Burrell 2" boilers and the Burrell 4" cylinders. During November we intend to machine the 4" Burrell Cylinders, and as soon as they're finished we'll start on the Foden. We're expecting a shipment of some gears any day now, this, plus us starting on the water pumps and a few other items will get you closer to getting your Foden in steam.

If only the 2nd batch of cylinder blocks had been okay, they would all have been finished by now. The ones delivered last week, certainly look much better.

Your continued support is very important to us.

Regards

Steve & Dean
Steve & Dean

I certainly understand your problems and it was very unfortunate that many of the first batch and all of the second batch of cylinders had to be scrapped. As soon as you do get them finished many of us will have plenty to assemble and then the end will be in sight, if it ever is with a steam model as I am sure there is always something that needs attention.

I have now finished my cab roof and the load platform box. I have also test-assembled the valve gear prior to fitting it to the crank with the new eccentrics when you have them completed. One question, can the arms be pinned to the weighshaft after everything is lined up rather than relying upon the small grub screws holding on flats.

Paul

gulfstream




Number of posts

: 34


Location

: LEICESTERSHIRE (FODEN)


Registration date :

2008-06-15



Hi Paul

Yes they could be pinned. I suggest you use taper pins. They'll need a special reamer, but at least there's no chance of them falling out (as long as you have the fat end pointing up).

Regards

Steve
Steve and Dean

As the 17th November has come and gone do you have an update when you expect to be in a position to ship out more parts for the Foden and in particular the cylinder block and eccentrics.

gulfstream




Number of posts

: 34


Location

: LEICESTERSHIRE (FODEN)


Registration date :

2008-06-15



Hi Paul,

I will be adding an update to the STW Production part of the forum later today.

Regards

Dean
---
Permissions in this forum:
You
cannot
reply to topics in this forum