+5
Tony King
SSGR
IanL
Steam Traction World
hippy dave
9 posters
Hi all just to say iv put some pics on the face book page as still not worked out how to do it on here 

hippy dave




Number of posts

: 188


Location

: bognor regis


Registration date :

2011-07-31



Hi Tim/Dave,
I've posted the photo's below as i know some of the people who read the forum don't have Facebook and I didn't want anyone missing out on your excellent work.  Now please stop messing about and get the cylinder and fly wheel fitted!!
Dean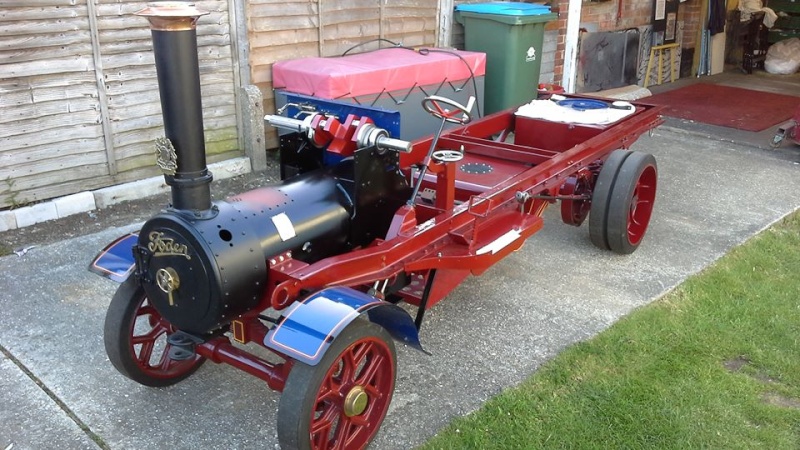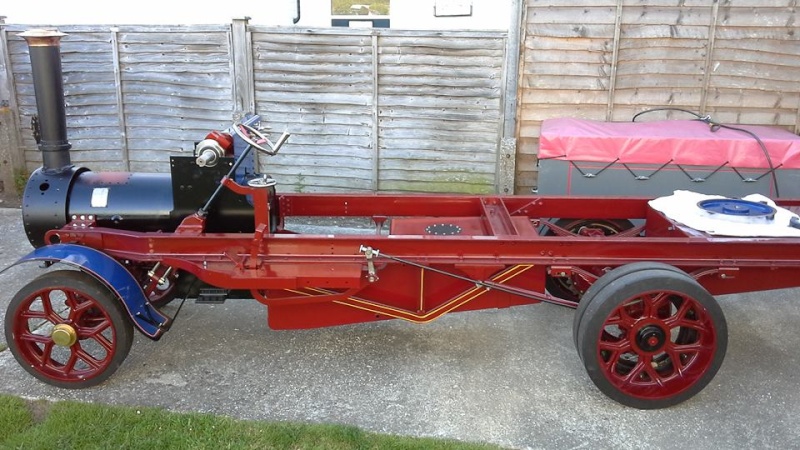 Wow! 
Looks fantastic
Ian

IanL




Number of posts

: 430


Age

: 66


Location

: Nottinghamshire


Registration date :

2011-07-25




SSGR




Number of posts

: 87


Age

: 56


Location

: North Yorkshire


Registration date :

2012-05-14



Yep, has to be said, looks pretty "awesome"!! 
Regards,
Tony

Tony King




Number of posts

: 856


Age

: 66


Location

: scotland


Registration date :

2008-10-31



looking great
keep up the good work

Kev

Kevster




Number of posts

: 419


Location

: Hertfordshire 4 inch; DCC road loco


Registration date :

2011-01-27



Hey well done HD, looks like I have something worth pulling around with Blackbeard now, all that extra weight will make him chuff a bit more.  
Cant wait to see it with the cylinder on too, that will be progress. If I can work out a weekend to come down to your neck of the woods to meet up with Kev and Andy I would love to see it.
Cheers
Brian

bjwlancashire




Number of posts

: 938


Location

: Mellor, Lancashire


Registration date :

2010-09-07



Brian you are more than welcome here any time, Tim is only a stones throw from me and Andys not far away either.

Tim, that looks very cool now, I'm so pleased for you, it really feels like you're getting somewhere now. I must pop round to see it in person, are you in Saturday? Andy will be over then too.
Cheers Dean one day I will sort this computer thing out, waiting on fitting kit and the cylinder will be fitted, fly wheel is painted and ready to go.looks like proper engine now but it is getting very heavy to push. 

hippy dave




Number of posts

: 188


Location

: bognor regis


Registration date :

2011-07-31



I am in France at the moment relaxing, sitting in the shade with a long cold drink as it is nearly 30C in the shade. I think at the moment you could get a good head of steam without having a fire in your fire box. Having seen the pictures of your boiler I feel like rushing home early so that I can collect my boiler and to start building. Unfortunately the earliest I can get home and to the factory is the second week of July so I will just have to wait. Whilst I am waiting is there any chance of an update on how you fitted your boiler or any problems that you had other than it was heavy. It looks like we are going to have a lot of work to do once we have the boilers as I seem to have bits all over my workshop waiting to be fitted.

Bill

PS your lorry is looking good.


burrell1




Number of posts

: 156


Location

: Clacton, Essex


Registration date :

2008-06-19



Hi Bill had no problems at all I used an engine hoist which isn't ideal as the legs get in the way but if you put one leg infront of the wheel and one behind and get someone to lean on the boiler to push it back it goes in a treat, I put 2 bolts in the horn plate end and then lowered the front down, stated all the bolts and then tightened them up everyone lined up spot on (don't tell stw but that's pretty impressive). Enjoy the sun we are back in blighty. 

hippy dave




Number of posts

: 188


Location

: bognor regis


Registration date :

2011-07-31



---
Permissions in this forum:
You
cannot
reply to topics in this forum