Hi All DCC Road Loco and Showman's builders,
With the first Kit so close to being despatched i can imagine you are all 'chomping at the bit' eagerly awaiting delivery so i thought i'd give you a little bit more of an appetiser by adding a Jpeg of how part of the design is looking and updating everyone with what else has been happening.
The production folder has now been issued and all the material has been ordered. All the steel has now been delivered with machining due to start soon. (I am sure Craig will add some photo's to the prodution part of the forum as soon as machining commences).
Additional to this the material for kit 2 has been ordered with Kit 3 and Kit 4 currently out for enquiry.
The order book is going very well with a total of 25 orders now placed. This is broken down in to 11 Road Loco's and 14 Showman's engines. An initial batch of only 30 in total is being manufactured which once you add the two we require for the 'control models' only leaves a further 3 available from batch one.
We also have an appointment with John Saunders the owner of Burrell Showman's 'Ex Mayor' on 17th November where Steve and I intend to spend the day taking detail photo's and researching his engine a little more in depth. Not to leave out the Road Loco customers we have also made contact with Mike Dreelan, the new owner of 'The President'. We are hoping to visit him and get some 'close ups' of his engine, again this should be around mid November. Once we have been to see both engines I'll add some photo's and let you all know how it went.
All the best
Dean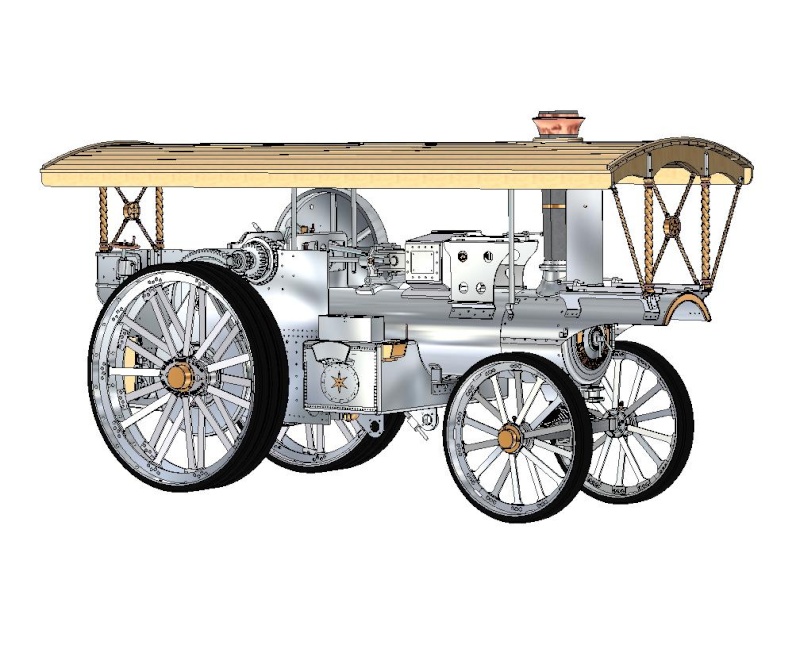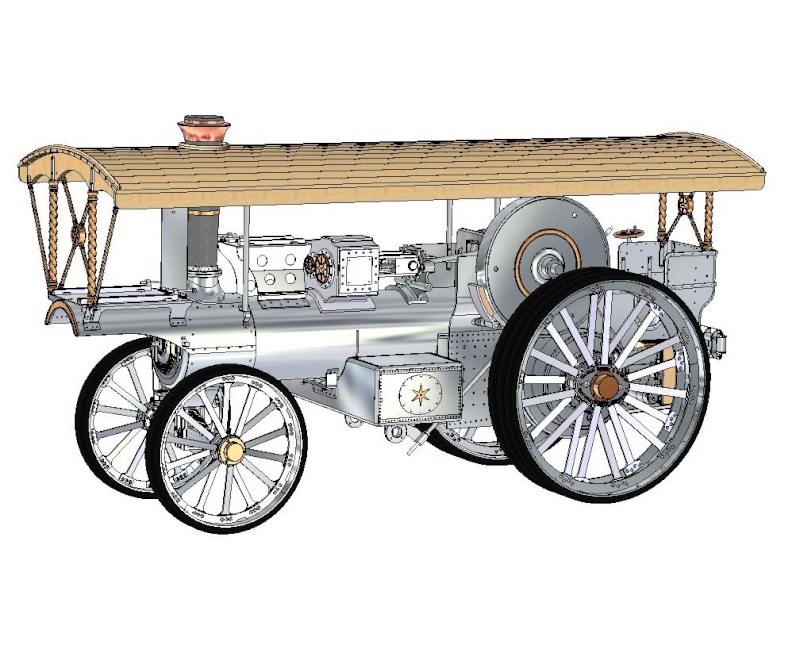 Admin




Number of posts

: 919


Location

: Daventry UK


Registration date :

2008-06-18



Steve and Dean

I know you may have only visited Stotfold yesterday and recently Blairs but I am really interested in see your pictures..

Please post them soon..

I plan to paint my loco as The President so any extra reference photos i have will come in very handy..


cheers
Nick

www.burrellroadloco.co.uk
OOOOH! I wonder how many "president" style locos there will be, I was thinking of the same not only because it will mean touch ups will be easy. Still I suppose we wont all be at the same place together and there are often lots of Burrell Maroon agriculturals in the same rally.

Kev.



Number of posts

: 1096


Age

: 52


Location

: West Sussex, 4" DCC Road Loco


Registration date :

2008-06-18



Kev,
I was thinking exactly the same thing..
However with only a few colour variations to choose from it won't matter..
I WONDER IF ANYONE WILL DARE TO COPY "WAIT AND SEE"

Most i expect will be red/maroon maybe a few greens and blacks and not everyone will line the same.
Nick
STW,
Just a cheeky prod.

Any chance of posting some pics from your travels earlier in November
nick
sonick45 wrote:
Any chance of posting some pics from your travels earlier in November

Steve took over 200 images on his recent trip and is spending a lot of time looking through them with the aim of getting the STW model as accurate as sensibly possible.
i can fully appreciate how interesting you guys would find these photos and i have spoken to Steve about making them available to you.
two options are possible... 1. up-load a selection of the images to an on-line photo host and provide a link through the forum or 2. burn the images onto CDs and include them with kit-1.
I'm not really sure which way we will go at the moment but i just wanted you to know that your request has not gone unnoticed




Number of posts

: 270


Location

: STW


Registration date :

2008-06-16



It's so refreshing to be dealing with such a dedicated and responsive company. I can't praise you enough for your efforts so far.

Personally I think having the option to download hi res images is a bonus and will probably be cheaper for you. You could however burn the images to disk on request as some may not have the facility or know how to do this themselves.

I look forward to seeing the pics sometime soon.

Nick
well we have all the images printed out on A4 paper all over the conference room table at the moment, and even as a non-steam enthusiast i find them quite interesting to look at and for you guys who are building the model they would be invaluable as reference material.
As i pointed out to steve today, most people would spend good money in a shop for a book with far less comprehensive photos so it seems only right that we share these with you, especially is there is so little effort needed on our part.
i guess an on-line method would be best, otherwise they would only be available to the people who are buying the kits.
obviously it's more important that we spend our time getting the kit done but we will find time to make the images available as soon as

PS: more work done on the kits, so i should have more stuff for you in the production guide area before the end of the week

Craig



Number of posts

: 270


Location

: STW


Registration date :

2008-06-16





Similar topics
---
Permissions in this forum:
You
cannot
reply to topics in this forum