Hi All,
It is with the deep sadness we would like to announce that David Granger, one of the two guys who loaned us the initial money to start the business passed away on Boxing day.
This is not something we would normal put on the forum, however without David's genorosity none of us (STW, Steve & I, staff and customers) would be in the position we are today and many engines may well have remained unfinished or never started.
We would like to take this opportunity to offer our condolences to all his family and any one who knew him. In the few years we got to know David (as he seemed to 'just pop in' at least once a week) we found him to be a true gentleman who not only was extremely generous but was a very versitile, clever indivual with a wealth of knowledge in many areas.
Below is a photo of his Lykamobile which was not only one of the best runners we have had the pleasure of driving it also shows an example of his ingenuity as he converted his tiller to a steering wheel.
Dean, Steve and all at STW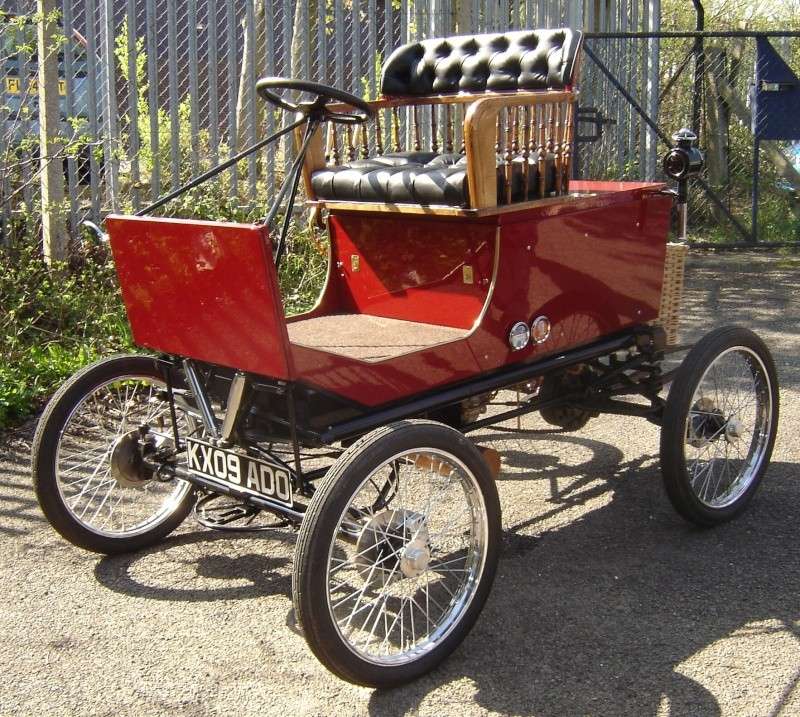 ---
Permissions in this forum:
You
cannot
reply to topics in this forum