Hi All,
Just to confirm we will be releasing a 4" scale Water Bowser once production of the 4" scale wagons has been completed. A likely release date is around October time.
Technical Data:
Length: 860mm (34")
Width: 606mm (24")
Wheel Diameter: 380mm (15")
Tank Capacity: 37.7 litres (8.3 gallons)
Tank Diameter: 310mm (12.25")
Tank Length: 500mm (19.75")
Draw Bar Height: 340mm (13.5")
Seat Height: 808mm (32")
Fully Sprung
Additional Rear Tow Bracket
Pricing:
It is our intention to release the boswer with customers having the choice of two options. Option one customers would receive everything in one go as a single delivery and Option two customers could have it delivered as two kits, spreading the cost.
Option one:
Deposit: £99.00
Kit 1 of 1: £650.00
Total: £749.00
Option two:
Deposit: £99.00
Kit 1 of 2: £345.00
Kit 2 of 2: £345.00
Total: £789.00
The pricing above includes UK mainland delivery and VAT at the current rate of 17.5%
We are accepting orders currently and deposits can be placed by calling Isabel on 01327 301030
All the best
Dean, Steve & all the crew.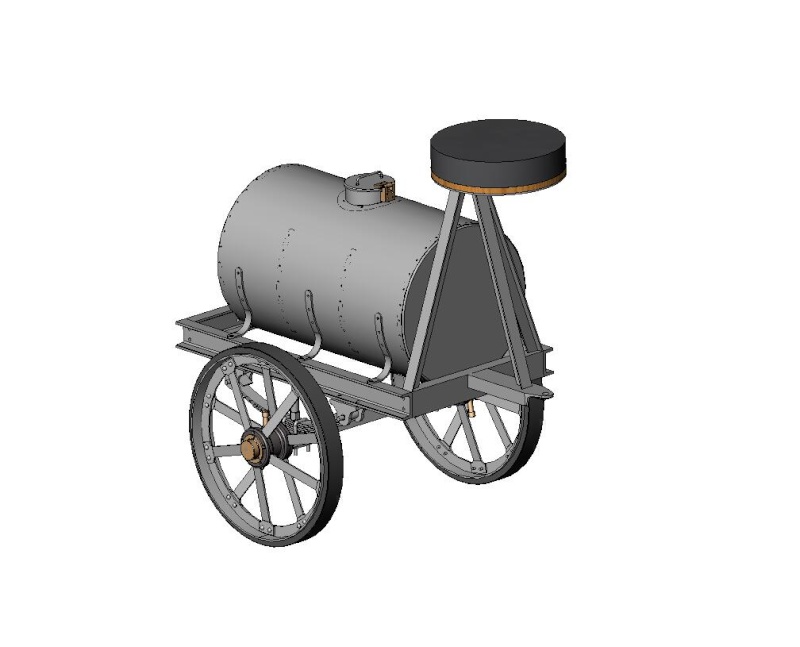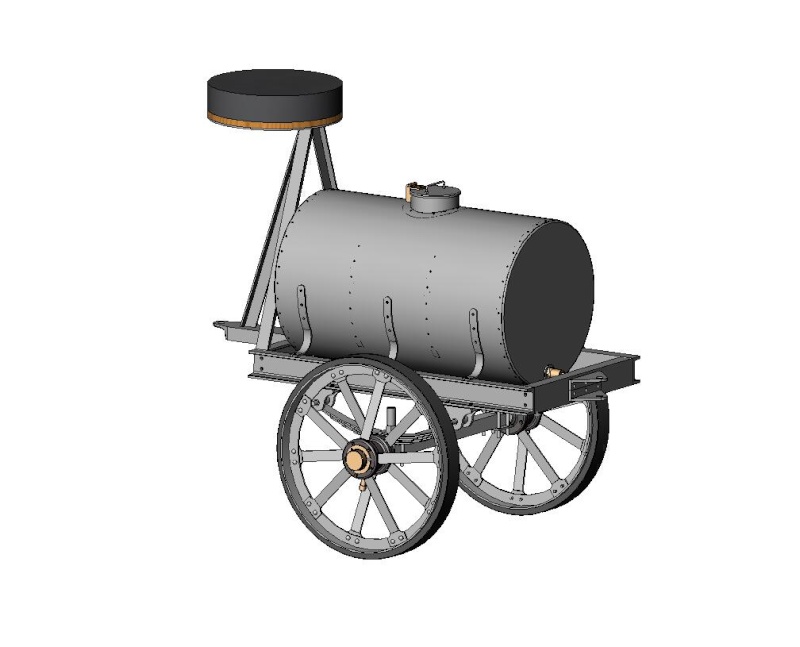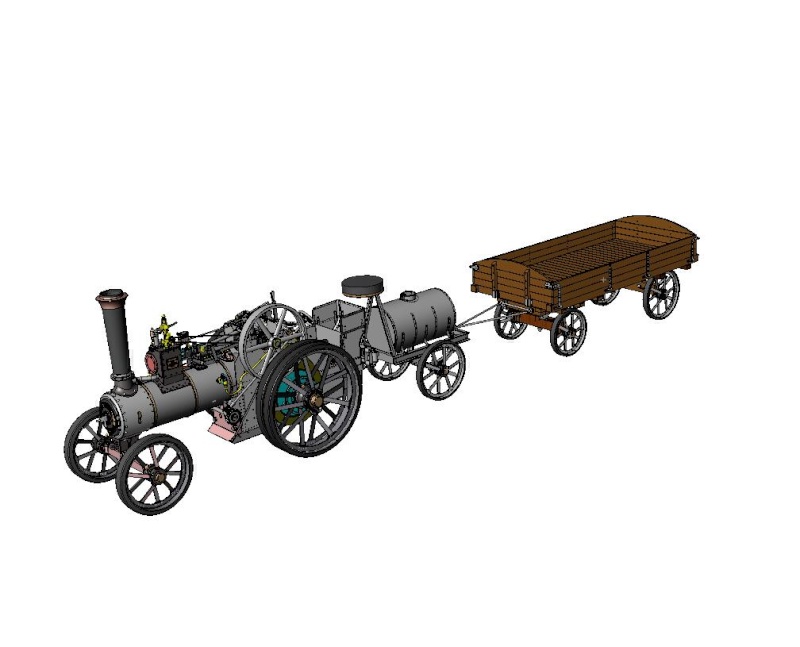 Hi Steve,
Bowser looks good, one question though - when shown attached to the engine in the render it looks the business.
When not attached though it looks as though it could drop off the balance point and tip up either forward or backwards. With water sloshing about if it had to be removed from the engine then it looks like it could be a little precarioius. Is there any plan to incorporate some kind of anti tip device?
On the other hand I could be talking complete and utter B.....s but if you could let me know, that would be good.
cheers
Rick

Rickster




Number of posts

: 267


Location

: canterbury, Kent


Registration date :

2010-02-19



Well spotted Rick. This design is similar to the one that I have with 'Madeline'. The bowser originally had a back step anti-tip device bolted to the frame, but I took it off because it made the bowser much longer and I didn't have room to transport it. The tank is precarious when full of water, but it is always attached to tge engine and only uncoupled at the end of steaming.

I did a road run on Sunday and the range with a boiler and tender full with the bowser was 6 miles. The engine also runs much better without all your weight on the back. Incidentally, I have a strong (valve) compression spring above the drawbar, in the rear clevis of tender to stop the drawbar bouncing when travellng.

Tim

Tim Watson




Number of posts

: 582


Location

: Herts


Registration date :

2008-07-02



Hi Steve and Dean,
Thanks for all the information on the bowser but unfortunately i cannot find how much it will weigh including a full tank of water.I will need to know this before i obtain a suitable trailer to move it and all other bits and pieces to various rallies.
Hope you can help and look forward to hearing from you soon.
Cheers
Rob
---
Permissions in this forum:
You
cannot
reply to topics in this forum