Page 2 of 2 •
1, 2
Hi Simon, my limiting factor is space to keep them. Had you thought about a wagon? They look nice but even more difficult to decide where to put the seat.
Speaking of which, does the SCC kit come with a seat?, and what sort do you use?

Happy Building,

Mike

MikeBelham




Number of posts

: 14


Location

: Worcestershire


Registration date :

2020-05-02



Hi Mike.

The SCC does come with a seat and foot rest, it was my final kit complete with the firing tools and firing instructions, but because of the winch rollers you tend to always bash your left shin. Also I didn't want to to cut a hole in the bottom of the coal bunker extension so modified the seat to hook on to the top with a piece of rubber so as not to damage the paint. This then made the seat to high, I felt like I was falling forward all of the time, so I cut off the loop below the seat to effectively lower it by about 3 inches. I also didn't like the way the seat just hooked on and rested on the back of the tender, I could see it really damaging the paint so once again I amended to seat to bolt into the two outer holes on the tow bracket. If you look at my thread in 'SSC build so far' I posted some pictures showing what I had done.

I'm thinking about buying a water bowser with a seat to spread the drivers weight between the rear wheel bearings and the bowser, but may just make a custom seat on a wheel that will be free to float up and down as the ground undulates. To be honest I haven't made my mind up which way to go yet, it's like you said the more bowsers and trailers you have its finding somewhere to store everything.

I hope the above helps.

Regards

Simon

Simon B




Number of posts

: 150


Age

: 54


Location

: Egremont, Cumbria


Registration date :

2014-01-07




MikeBelham




Number of posts

: 14


Location

: Worcestershire


Registration date :

2020-05-02



Boiler cladding fitted today, time consuming to fit but managed not to scratch the paint, I also fitted the blower, brake assembly and a trial fit of the reversing lever.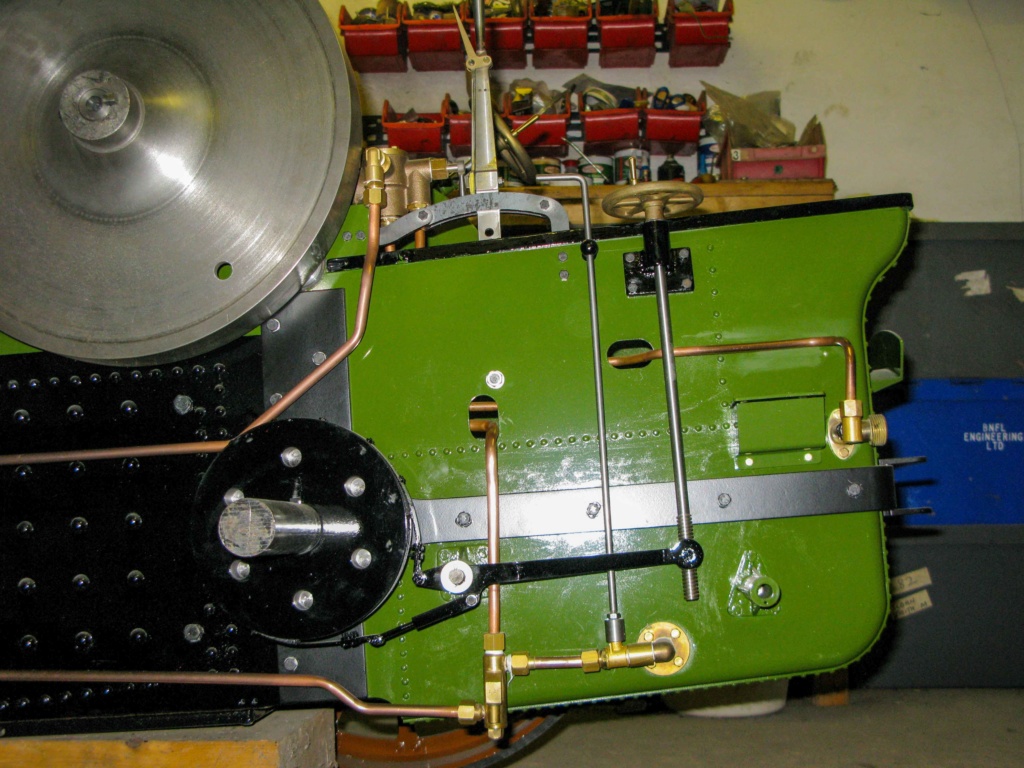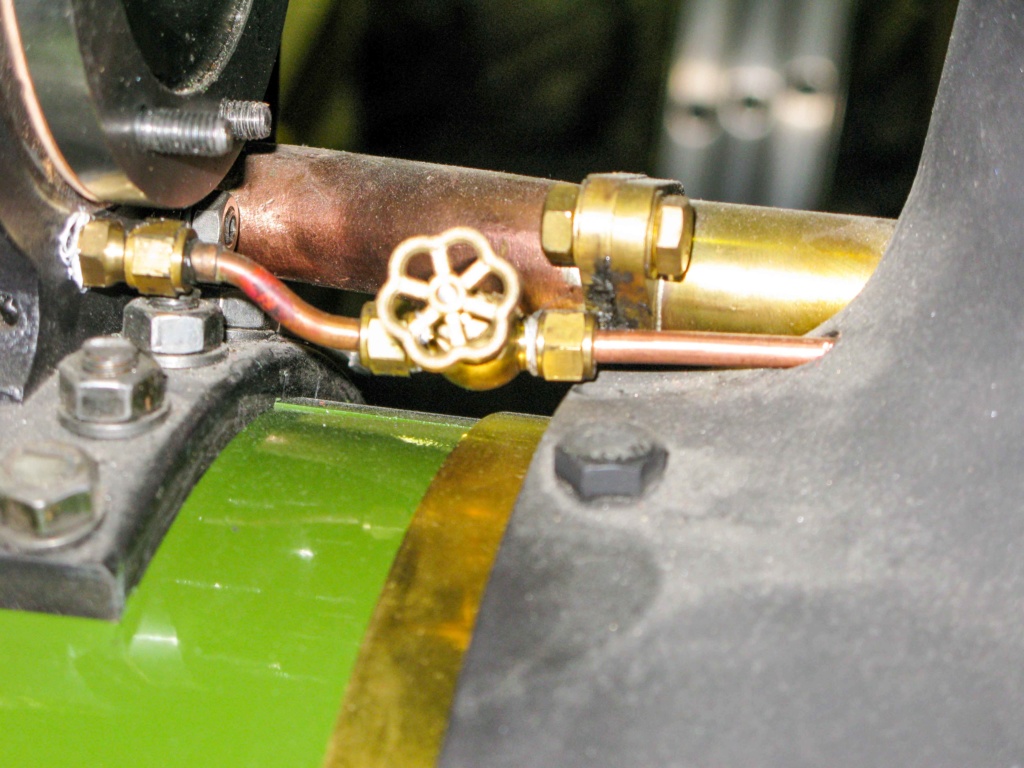 I then refitted the steering, the shaft from the hand wheel to the worm drive lines up well and runs smoothly, but the scroll under the boiler does not quite align correctly. When the drive side is fitted and tightened up the other end is misaligned by about 1mm, and when I loosen the drive side and fit the other end and retighten everything up the steering goes very stiff indeed. The steering brackets are bolted to the hornplates which in turn are bolted to the boiler with no adjustment, have other people had this problem and if so how have you freed up the steering? Any advice would be most welcome.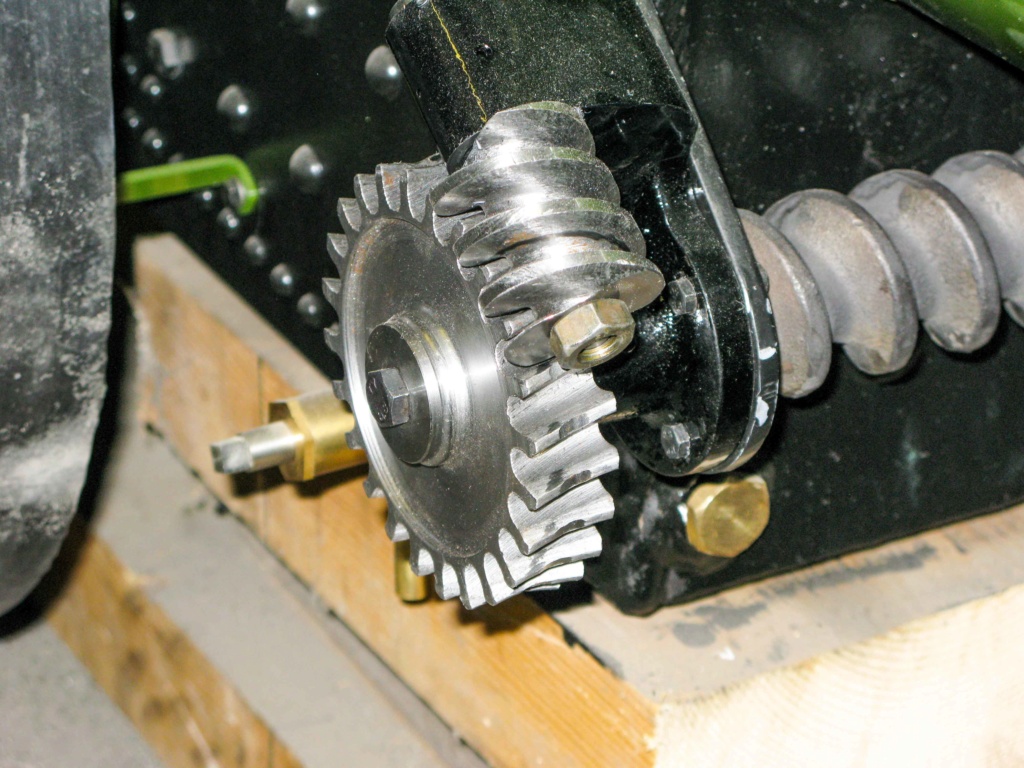 Simon B




Number of posts

: 150


Age

: 54


Location

: Egremont, Cumbria


Registration date :

2014-01-07



looking great!

seriously tempted now...

andysleigh




Number of posts

: 16


Age

: 28


Location

: guildford


Registration date :

2009-02-23



Managed to use a friends lathe today to machine a groove in the crank to allow the drive gear to slide along the splines to disengage from the high gear.
First picture shows the crank before I machined the crank, the second shows the crank post machining.
I then machined the inside of the gear itself to make the recess 5mm deeper to allow the gear to slide into the recess in the bearing housing to allow the gears to be disengaged.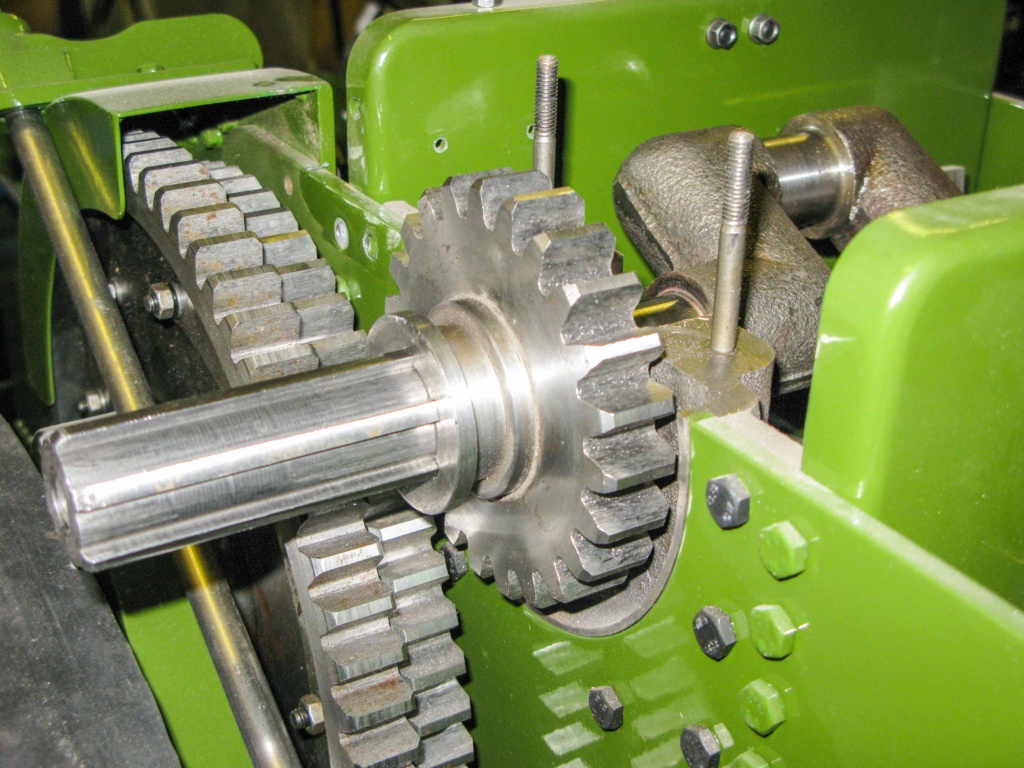 I still have a bit of a problem which will require more machining tomorrow, the diameter of the recess in the gear is to small to clear the bearing housing casting and is preventing the gears completely disengaging. The last photo shows that the gear can still slide another 3mm to disengage however the bearing casting is preventing it sliding far enough.
Its been a good day playing with a lathe, however rather than modifying myself I could have sent it back to STW who would have modified the parts for me.

Simon B




Number of posts

: 150


Age

: 54


Location

: Egremont, Cumbria


Registration date :

2014-01-07




Simon B




Number of posts

: 150


Age

: 54


Location

: Egremont, Cumbria


Registration date :

2014-01-07



Page 2 of 2 •
1, 2
---
Permissions in this forum:
You
cannot
reply to topics in this forum