Hi All,
Very quick update just so you all know how the above kits are progressing as everyone has been waiting patiently.
DCC Kit 3 is likely to be despatched tomorrow (Friday). Much of this has been in stock for a number of months and it simply required the last few items machining. The machine shops priority recently has been the two Foden kits however as they have now done everything they can and it is only manual work left they moved on a completed these couple of items fairly quickly.
The Foden 4.5" Kit 24 is almost done, the last few items were making their way in to packing today and it is almost just a matter of boxing it all up and it is ready. I have added a number of photo's below for you as a confirmation of this. There is a slim chance this will be ready tomorrow but as the courier comes in just after lunch it could be tight and might end up leaving us on Monday.
The Foden 6" Kit 29 is another that is almost finished now. All machining has been done and there is just some fabricated parts to complete and it's about ready. Items have been labelled and put in to bags/bubble wrapped as they've gone in to packing and as the last few fabricated parts are completed they will be packed and boxed up. This should be despatched during the course of next week, hopefully the early to mid part.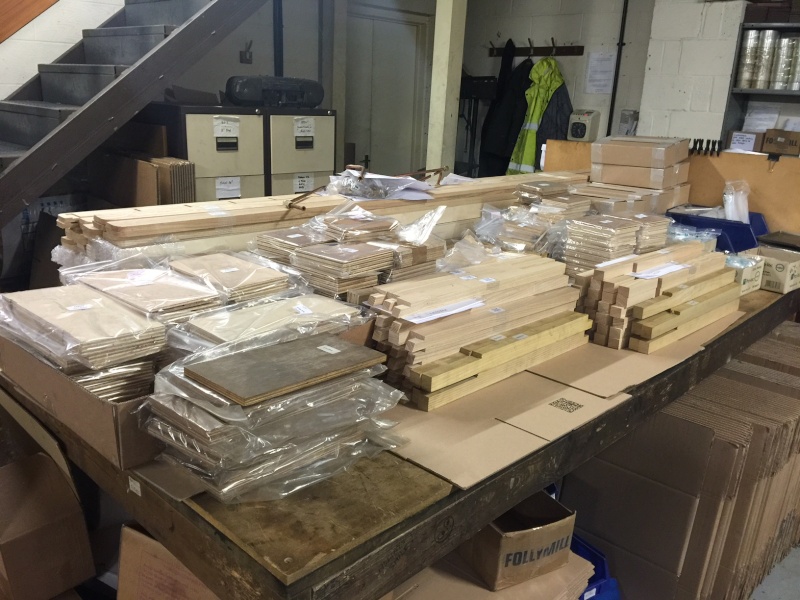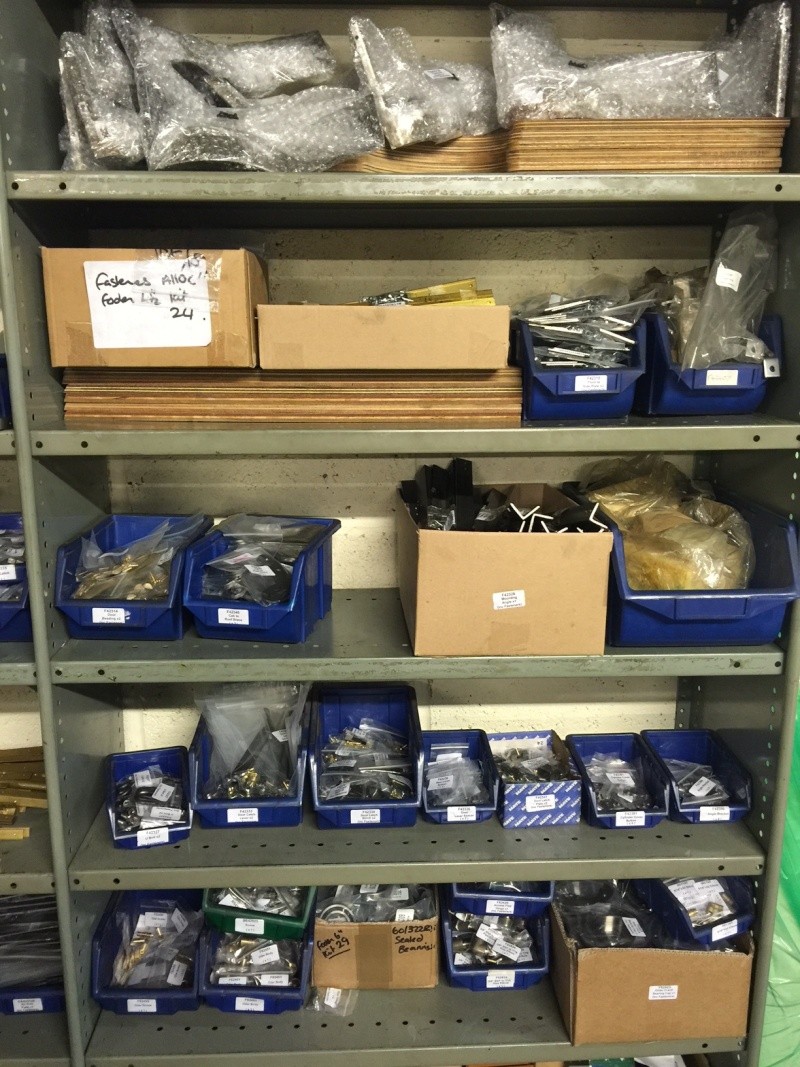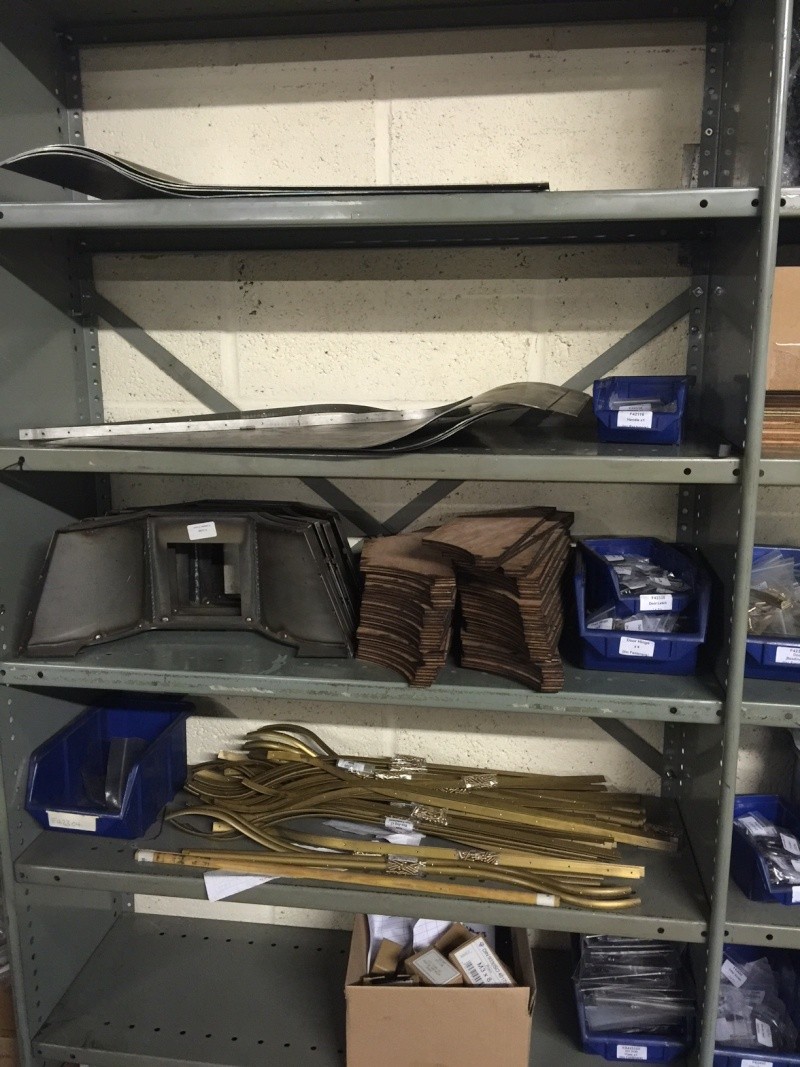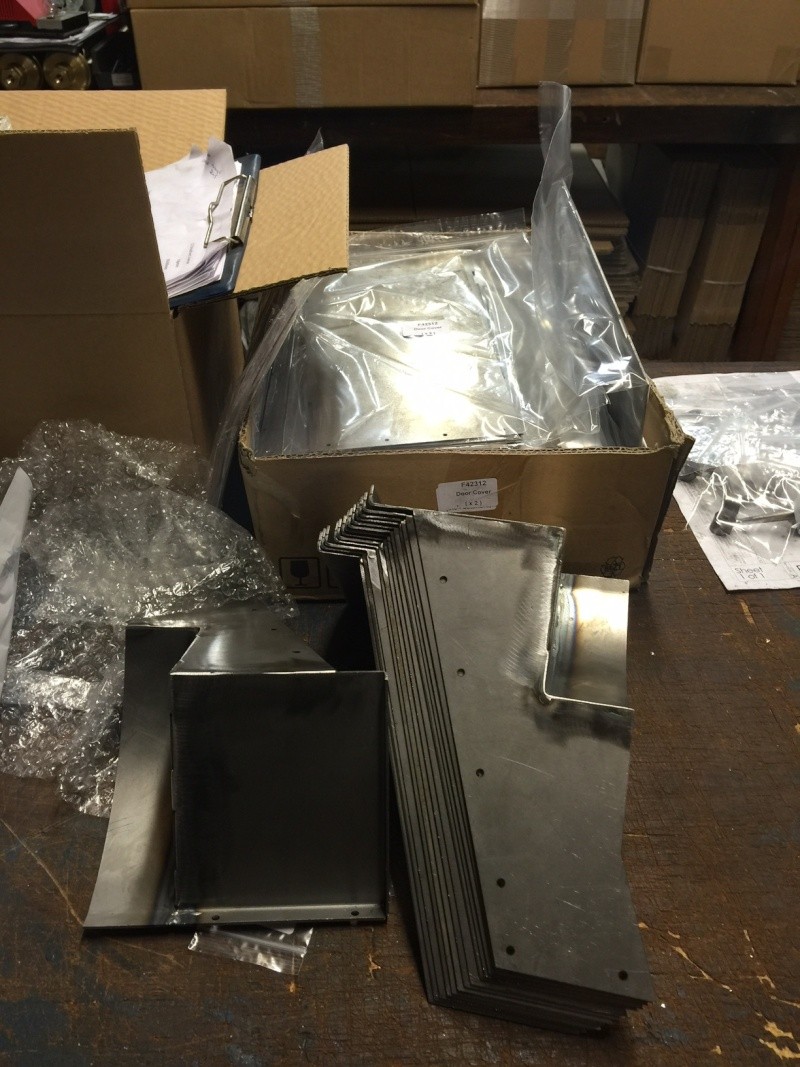 Any news on kit 29 6" Foden think we have missed early to mid part of last week

hippy dave




Number of posts

: 188


Location

: bognor regis


Registration date :

2011-07-31



Tim,

Everything should have come through to packing my early tomorrow so I'm hoping it goes out tomorrow afternoon for a Wednesday delivery.Only thing likely to stop it being despatched is Helen is on holiday so I'm currently the one in packing bagging and boxing it all up. Whether I get it done in time for the courier arriving is the million dollar question.

Dean
Cheers Dean if the kit includes the safety valve cover could you remind steve he was going to sort me a longer one cheers, had a good day steaming around town yesterday bit ify with no brakes but bloody good fun

hippy dave




Number of posts

: 188


Location

: bognor regis


Registration date :

2011-07-31



hippy dave, i don't think the safety valve cover will be in this kit but we have already made some parts of it and this does include your longer section.

craig@STW




Number of posts

: 1410


Location

: location Location


Registration date :

2010-05-06



ok photos...
first off, some of these picks are a bit naff. my camera died a few months back and im now using my camera phone. trouble is it seems to focus properly as and when it pleases. sorry bout this.
first pick, the 4inch foden cab kit during fitting to the control model...
as mentioned above, the 6inch foden kit 29 is all but done. it's mainly manual wielded parts that need doing.
this is the water lifter hose bracket mount...
the machine shop is now concentrating on the 6inch foden smoke-box kit.
the badge...
chimney base ring...
smoke-box awaiting rolling...
smoke-box rings (front and rear)...
machined from a solid cast ring...
we have also made a start on some SCC slide bar brackets...
test fitting on a boiler barrel...
and i have made a start on the weigh-shaft bracket...

craig@STW




Number of posts

: 1410


Location

: location Location


Registration date :

2010-05-06



Guys,

Foden 6" K29 should leave today. I did get a temp in to help me yesterday but still didn't get it boxed in time.

Please be aware that there is a high possibility that ONLY the isometric drawings and packing list will be included and NOT the written instructions. Steve's Mum was rushed to hospital yesterday morning so he had to shoot home to Poole and was only part way through completing them. He has taken his lap top and depending on circumstances is hoping to finish writing them this morning and will email then to me once done. i can not be certain this will be before the kit leaves though and am not holding it up. We will forward these on if the kit goes with out them.

Dean
Which kit is due out next for the 4" DCC ? - the last one sent was Kit 23 Diff and Final Drive, we're a bit off track due to the cylinder block re-design.
Just keen to keep making some progress.

Chris.

Capricorn1




Number of posts

: 93


Location

: West Yorkshire.


Registration date :

2013-07-22



---
Permissions in this forum:
You
cannot
reply to topics in this forum