Hi All,
Our plan is to do everything we can to achieve at very least one kit despatch to everyone prior to Christmas. Below is an update to how things are progressing.
Burrell 2" Kit 19
- Flywheels have been returned from being normalised at the heat treatment company and are currently on Op 1 of turning. A photo is below. Half the turned items have been completed with all the milling to start. Despatch Target 17th - 22nd December.
Burrell 2" Boilers
- A further 14 should be available prior to Christmas. This completes the current requirements for all the models sold with a few spares for future sales.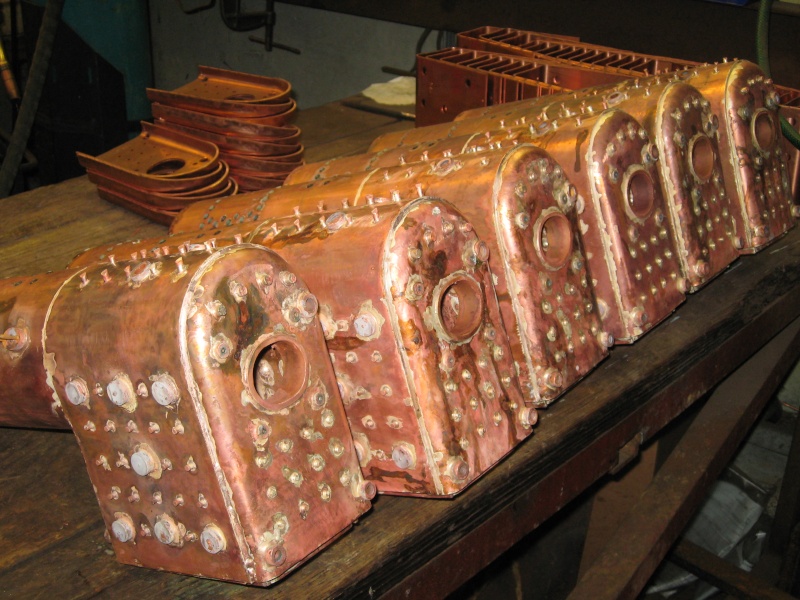 Foden Kit 20 & 19
(now including the roof) - Despatch of this kit has been delayed slightly, mainly due to two reasons. The first is the ongoing delay in receiving the gears. Upon enquiry we were informed that we can now expect delivery during the first week of December. The second reason for the delay is, we have been working on supplying the Foden roofs at the same time as this kit. It is our intention to supply the roof as a kit for customers to assemble themselves. We will provide a jig for assembly and all the wood etc pre-cut to make it as straight forward as possible and hopefully fool proof. I have posted a picture of the jig we will be supplying below plus a photo of some of the wood that has already been formed. All being well we should have the first off completed and proven within the next few days. A full list of parts likely to be despatched will be added to the Foden part of the forum. A new despatch target is likely to be during the week of 8th-12th December. Should there be any further delays on the gears then whatever is available at that time will be sent.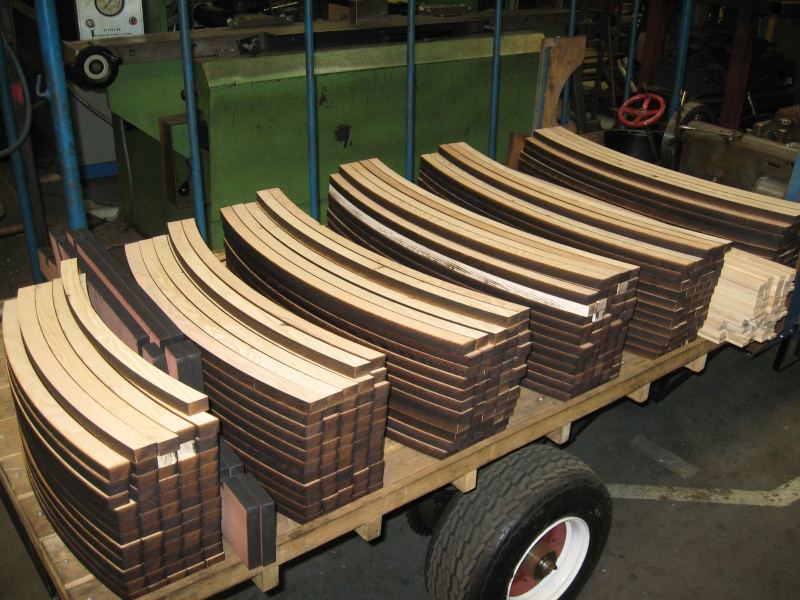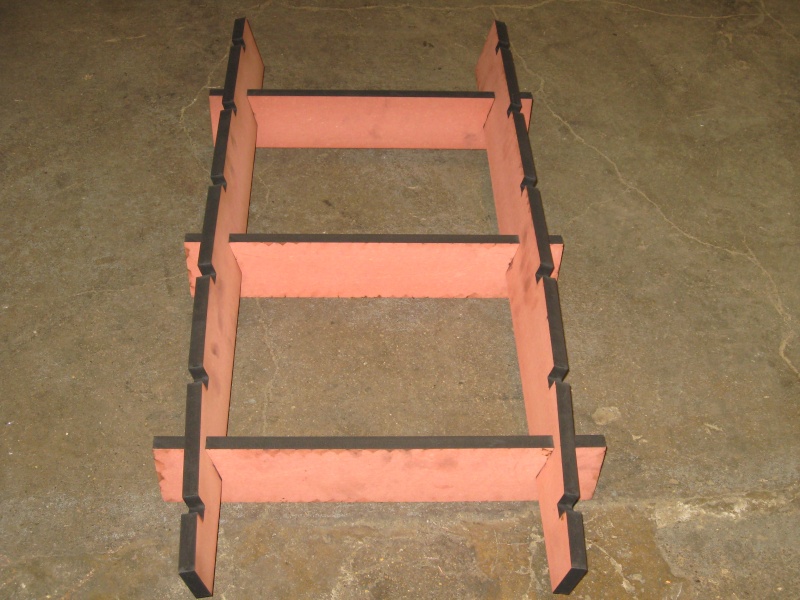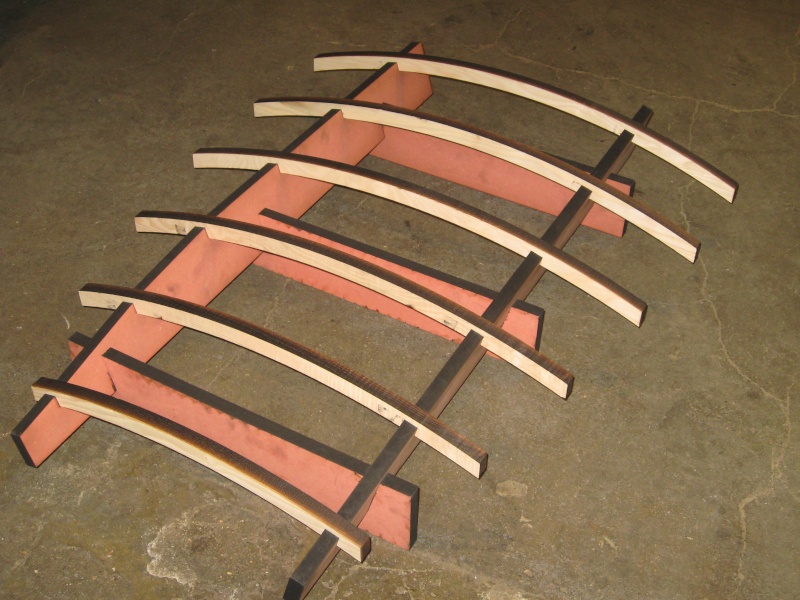 Foden Cylinders
- As previously stated, manufacture will commence during December once the Burrell 4" cylinder blocks have been completed.
Burrell 4" Kit 11
- Cylinders are running on a milling machine and the liners have been delivered. Below is a couple of photo's of the cylinders running on a milling machine. A despatch target is during the week of 15th-19th December.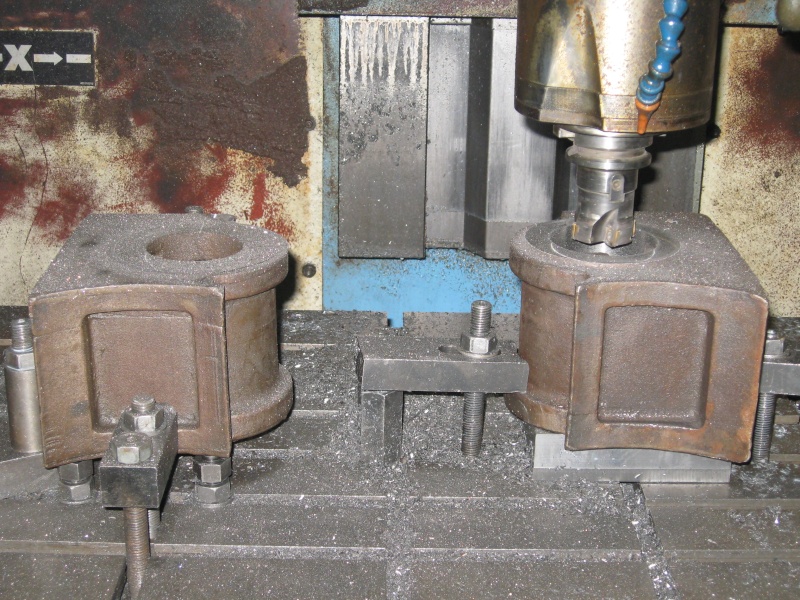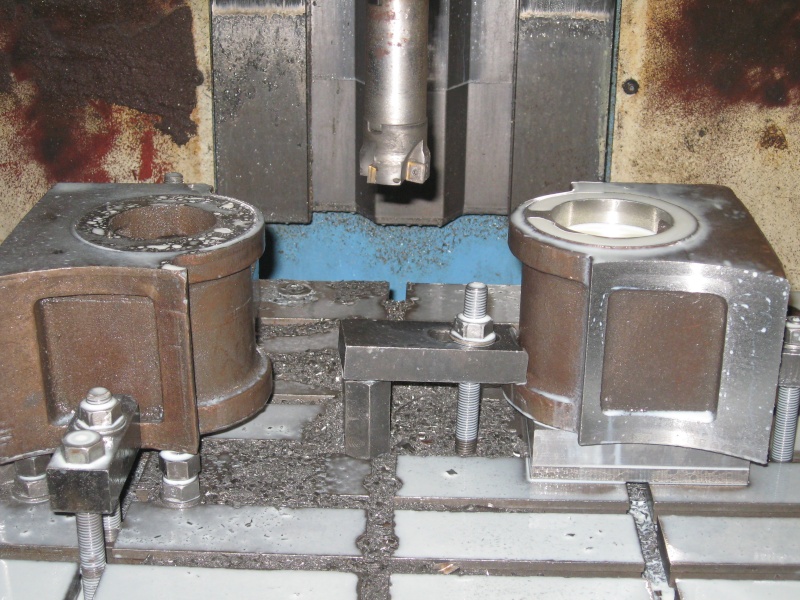 Burrell 4" Boilers
- The boiler barrells have now had all the weld preps completed (photo below). The plate work has now been set up to have the weld preps done on a milling machine with the first set now almost completed (photo below).
Regards
Dean & Steve
Similar topics
---
Permissions in this forum:
You
cannot
reply to topics in this forum