hello, yes we are back with a new load of photos.
we are working on a new batch of the 2inch driving truck. 100's of hubs...
and inner covers...
hub caps...
and a big bag of front spokes to counter sink. we tend to counter sink most of the spokes on the machines. its neater and actually quicker...
these will actually end up as showmans/roadloco fire door hinges...
and the first op on the showmans/RL tender brake tubes...
i have a big pile of wood to add a few holes to for the current lyka batch...
and we are actually starting on a new but small batch of Lykas, here are parts for the front axles...
and up against the wall are the front to rear chassis rails...
also on the lyka, Regulator valve body parts have been started..
and various water manifolds are waiting to be put together...
also been doing a lot of weld prep on boiler parts this week...
and these are the hornplate brackets for the 6inch Foden boilers...
Last edited by craig@STW on Fri 07 Feb 2020, 3:41 pm; edited 1 time in total

craig@STW




Number of posts

: 1409


Location

: location Location


Registration date :

2010-05-06



Hi Craig any idea when the first kit for the 2" driving wagon is going out?

IanR




Number of posts

: 98


Location

: Rochester Kent


Registration date :

2012-10-16



IanR wrote:Hi Craig any idea when the first kit for the 2" driving wagon is going out?
Hi Ian
All the kits will go out towards the end of the month, so provided production is on schedule, you should be able to expect them in the last week or two.
Many thanks
Will@STW
_________________
If only we made a Marshall 


Will@STW




Number of posts

: 100


Age

: 22


Location

: Rugby


Registration date :

2019-01-29



sorry about the lack of photos, last week. i had an unexpected days holiday.
busy busy in the factory, with a new production manager and a slightly different way of working we are 100% focused on getting everyone a kit each month.
on the subject of the driving wagon, we were waiting on the new wheels and tyres to arrive. everything is now done and should go out on Monday or Tuesday...
another "new build" is the start of another batch of lyka cars, a very small batch...
for the current Lyka kits, we now have the hand pumps in and are working hard to finalize a lot of details...
and er.... more seat backs !!! yes these are a big improvement on the last ones. We will get there eventually  

also a lot of work going into the roller. gear change levers...
and scraper bar parts...
a large batch of boilers getting prepped for inspection.
6inch foden lube boxes waiting to go together...
and we have had a load of hornplates and laser cut parts arrive today..

craig@STW




Number of posts

: 1409


Location

: location Location


Registration date :

2010-05-06



i didn't get a chance to post photos last week. I was busy trying to sort out the Gear change brackets and yokes for the Roller. Although the yokes are OK we have decided that the castings supplied for the gear change bracket are not good enough. We knew that without them the kit would be delayed so I was busy trying to sort them out on Friday and Monday but we have come to the conclusion that they are just don't look right. With replacement castings taking over a month to arrive we have decided to make a small batch of fabricated brackets. this should take about a week.  
so photos this week start with the first part of that bracket, i will be in at the weekend working on the other parts...
the gear change yokes are fine...
showmans horn-plate alignment tools on the lathe. these will allow another kit to go out...
i have been machining the extra holes needed in the Lyka wood this week. another step to getting this done...
more good news on the Lyka is the arrival of the new version of the seat base and back. we had been let down by our original supplier. i get the impression he had bitten off more than he could chew when he took the job on. Although this has caused another set back, between you and me (and the millions of people who could read this) i think it will turn out to be a good thing. the new versions are so much better than the others...
i think you will agree that this is very neat work...
this has also given me the chance to provide you will a view of the lever/seat arrangement. This is the current set up on the control model, although Ian has said it could do with a bit more clearance...
after a large batch of boilers has been signed off, our boiler maker is straight on to a new batch..
another bit of progress is the start of a new batch of cylinder blocks. this time SCC blocks...
this is good news for anyone waiting for them BUT bad news for me  

Why? well for reasons that concern cast iron when it gets wet, we have been advised not to use the "big" machine for this task anymore. So Mark has been let loose on our brand new machine  




...
you should be able to cut cast iron without coolant, but as i have said before we use coolant on the cylinder blocks to wash the swarf out of the way and guard against any hard spots in the casting. Cast iron and coolant equals mess. wet cast iron dust will also set solid over night if not cleaned away. So... we decide use our (read as my) brand new clean machine





In truth its more than up to the job but i have insisted that it is fully washed down after every shift. Now Mark is and excellent Machinist but he's also a little messy. Ive been constantly on at him to wipe his dirty finger marks off the new white panel work.  



 Imagine my disgust when i just walked past to see him leaning on it  



THIS is what i have to put up with  






...

craig@STW




Number of posts

: 1409


Location

: location Location


Registration date :

2010-05-06



I think he is telling you that he has finished ONE cylinder block.....


milford59




Number of posts

: 30


Location

: Milford on Sea


Registration date :

2019-05-19



ok, photos and progress update.
after the extra weeks delay on the roller kit to make a fabricated gear change bracket, it was with a huge amount of relief that we sent the kit out this week. it would seem that the castings came out twisted and there was nothing we could do to get them looking right. these look a lot better...
the cylinder blocks are all but done, they have one angled hole left to drill. and yes, the new machine survived. Mark said he managed to cut the machining time down by almost 15 mins due to the speed and extra stability of the new machine !!!
and the big push this week has been to get the next Lyka kit out. we are very nearly there. Im finished adding "extra" holes to all this wood...
including adding various cutouts for these catches...
and the filler hole for the fuel tank...
pipe work and lube boxes on...
half a water gauge waiting to be connected...
all these pipes need to be created, by hand, multiple times...
and multiple lube boxes, including hinges made...
all these manifolds made and tested for leaks...
the parts are being laid out ready for packing...
the next 2inch wagon kit, rear wheels, will be going out early next week. we are hoping the lyka kit will be late next week.

craig@STW




Number of posts

: 1409


Location

: location Location


Registration date :

2010-05-06



Just adding to what Craig has written.
As well as the next Lyka kit (pipes, water gauge, wood etc) the kit that follows that, is almost ready also (like buses, nothing for ages and two come out together!).
The burners are in and have been delivered, the inverter has been tested for suitability and the main batch will be delivered early next week. The bracket to hold the burner in place is finished which means other than the fuel pipe which will only take a day or two to sort, this kit will also be ready within a week and will follow closely. Apologies the photos are the wrong way round. Even though i've changed it they wont seem to upload correctly!
Dean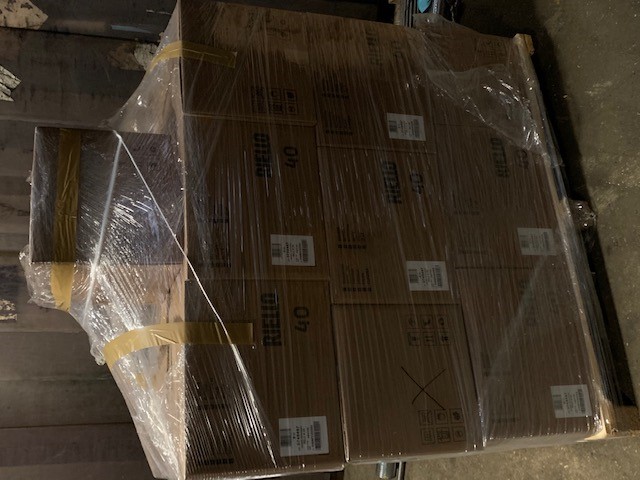 the Lyka kit is done





its being packed now and is due to go out next tuesday...
and then one week after that the burners and inverters will be going out.
ive also heard that the seats and seat backs are done and awaiting collection


for the new batch of Lykas... we are working on the wheel hubs...
we also have some more 6inch foden boilers waiting for the inspector...
and im working on some 6inch foden fire boxes...
also on the machines are some 2inch brake wheels...
and im making some replacement roller water pump arms...
and various safety valves are under construction...

craig@STW




Number of posts

: 1409


Location

: location Location


Registration date :

2010-05-06




---
Permissions in this forum:
You
cannot
reply to topics in this forum